A list of the best brandy is highly subjective. There are a number of types of brandy ranging from flavored brandies to classic brown liquor brandy from places like Cognac and Armagnac in France. The best brandy brands come from all around the world.
Best Brandy From Around the World
Brandy is a hard liquor distilled from wine made either from grapes or other fruits. In general, brandy runs from about 35% alcohol by volume (ABV) to high-proof brandies that are about 60% ABV. The type of brandy that results from the distillation process depends on the fruit used to make the wine and the region of the world the brandy comes from.
Best Cognac - Courvoisier Limited Edition Cognac Sherry Cask Finish
Cognac is distilled from grapes in the Cognac region of France. It is considered one of the world's finest and most well-known brandies. It can be breathtakingly expensive with top bottles selling for $1,000+, so the best Cognac is one that is a combination of value and flavor. Fortunately, the Courvoisier Limited Edition Sherry cask finish Cognac is affordable and a fine example of this French spirit. Wine Enthusiast listed this Cognac as its favorite Cognac of 2019, and it's easy to see why. The magazine rated the Cognac 95 out of 100 points, and it will only set you back about $40 per 750 mL bottle. It's a nutty brandy with notes of spice and dried fruit that make it the perfect spirit for sipping or to include in Cognac cocktails.
Best Armagnac - Jollité Armagnac VSOP
Armagnac is another famous French brandy distilled from grapes in France's Armagnac region. While typically less expensive than Cognac, good Armagnac can be pretty spendy too, so once again the combination of value and flavor is key in defining the best. Fortunately, Jollité VSOP Armagnac is delicious and affordable, at about $40 per bottle. Wine Enthusiast gave this affordable French brandy a whopping 97-point rating, and it's a smooth, vanilla-scented brandy that's warming and delicious for sipping straight.
Best Calvados - Berneroy VSOP Calvados
Distilled from apple cider in the Normandy region of France, Calvados isn't as expensive as other French brandies, but it's still a delicious and popular apple brandy. One of the best is the Berneroy VSOP Calvados. Wine Enthusiast rated this 80-proof brandy 93 points, and it's highly affordable at around $25 for a 750 mL bottle. You'll enjoy notes of toast, apples, flowers, and vanilla in a solid and delicious brandy.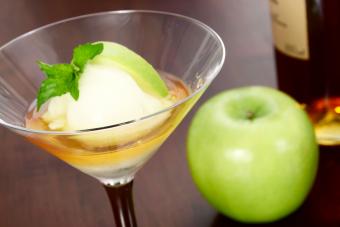 Best Brandy de Jerez - Domecq Carlos I. Imperial Brandy de Jerez
A Spanish brandy distilled from wine grapes in Jerez in Andalucia, Brandy de Jerez aged in Sherry wine casks for a slightly nutty flavor. On Flaviar, Carlos I. from Domecq is the top rated Spanish brandy; consumers rate it 9.3 out of 10 stars, and it's highly affordable at about $55 per bottle. The 40% ABV Spanish brandy is delicious and fragrant with notes of caramel, coffee, fruit, and spice and light flavoring from the Sherry casks. Because it's a Spanish brandy, it's also a best brandy for Sangria, a Spanish wine and fruit punch.
Best Pisco - Caravedo Mosto Verde
Pisco is a South American brandy (primarily produced in Chile and Peru) distilled from grapes. It's the spirit used in the classic Pisco sour, and it tastes like a cross between tequila and brandy with earthy, spicy, and slightly funky notes. Total Wine & More's top rated Pisco is the Caravedo Mosto Verde, a 43% ABV Pisco distilled from Torontel, Quebranta, and Albilla grapes. The result is an earthy, fruity brandy. Wine Enthusiast rated this Pisco 90 points, and consumers from Total Wine rate it 4.8 out of 5 stars. Expect to pay about $50 for a 750 mL bottle.
Best Pomace Brandy - Knight Gabriello Grappa di Brunello
A number of brandies are considered pomace brandy, including the well-known Italian brandy Grappa. Pomace brandy is distilled from leftovers of the wine making process. After the grapes have been pressed to make the wine, the leftovers are called pomace, and they can be used to distill brandy. The brandy is usually clear, and you'll find pomace brandies from around the world; in France, it's called Marc de ______. In Italy, it's Grappa, and in Spain it's called Orujo.
Beverage Tasting Institute rated the Knight Gabriello Grappa di Brunello 93 out of 100 points. This 45% ABV Grappa is double distilled from Italian Brunello di Montalcino wine grape pomace, and it's aromatic, smooth, and flavorful. You'll pay about $40 for a bottle.
Best American Brandy - Copper & Kings American Craft Brandy
American brandies range from Cognac-style brandy distilled from wine grapes to fruit-forward brandies such as apple, pear, berry, or plum. And while American wine grape brandies are less well-known than their European counterparts, there are plenty of affordable yet delicious choices.
VinePair lists Copper & Kings American craft brandy as one of its top-rated American brandies, comparing it flavor-wise to a fine bottle of Tennessee whiskey. The brandy is aged in barrels used to produce America's native spirit, bourbon, which may be why it has whiskey notes. The brandy is 45% ABV, and you can expect to pay about $40 for a 750 mL bottle.
Best Fruit Brandy
Fruit brandy is distilled from fruit wines (as opposed to grape wines), while fruit-flavored brandy is made from a classic brandy blended with fruit or fruit flavors. You can use these brandies in classic brandy cocktails or enjoy them sipped neat or on the rocks.
Best Blackberry Brandy - Hiram Walker Blackberry Brandy
With ripe blackberry flavors, this fruit-flavored brandy is smooth, luscious, and has a deep, natural blackberry flavor. It's nearly 60% ABV, but it's super affordable at about $12 for a 750 mL bottle. Consumers on Total Wine & More rated the Hiram Walker blackberry brandy 4.8 out of 5 stars.
Best Peach Brandy - Christian Bros Peach Brandy
Peach brandy is popular in the Southern kitchen, adding delicious peach and boozy notes to culinary creations. It's also popular in cocktails or sipped on the rocks. One of the most popular peach brandies is a peach-flavored brandy from Christian Bros. Consumers on Total Wine & More rate it 4 out of 5 stars, and this Kentucky brandy is nearly 60% ABV. You'll pay about $12 for a 750 mL bottle.
Best Apricot Brandy - Blume Marillen Apricot Eau-de-Vie
The apricot brandy from Blume Marillen is a true apricot brandy; that is, it's distilled from crushed apricots instead of having apricot flavor added. It's an eau-de-vie, which is an unaged brandy distilled from fruit. The brandy comes from Austria, and it has a lightly floral bouquet and delicious apricot flavor. You'll pay around $27 for a 375 mL bottle.
Best Brandy Brands by Price
Brandy ranges wildly in price, from under $10 for flavored brandies to over $1,000 for well-known brandies from Cognac. However, price isn't always an indication of quality, so you'll find some pretty good inexpensive brandies and some mediocre expensive brandies.
Best Cheap Brandy - Deau Cognac VS
Paying under $30 for a classic brandy is typically considered an inexpensive or budget brandy. Deau Cognac VS from France costs around $25 for a 750 mL bottle, and it's a classic 40% ABV Cognac that's elegant and refined. Liquor.com lists the Deau Cognac VS as its top budget brandy.
Best Splurge Brandy - Hine Antique XO Premier Cru Cognac
The Hine Antique XO Cognac won't set you back a house payment, but it's a reasonable splurge at around $225 for a 750 mL bottle. The brandy is a blend of about 40 eau-de-vies made from Champagne grapes, and it has notes of nutmeg, jasmine, and caramel. This isn't a mixing Cognac, it's a sipping brandy. Enjoy it neat, warmed simply by your hands holding the glass for best enjoyment.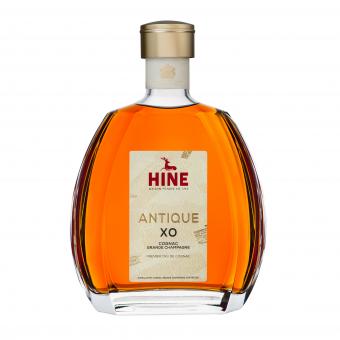 Enjoy the World's Best Brandies
Whether it comes from France, Spain, United States, South America, or anywhere else in the world, finding delicious brandies is a true pleasure. And with a variety of styles, flavors, and price points, you're sure to find a brandy that suits your taste and budget.