Tequila Cocktails Interview with Jacques Bezuidenhout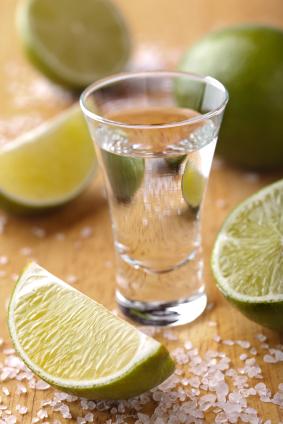 Master mixologist and Tequila Partida reprensentative Jacques Bezuidenhout shares some tips for whipping up delicious tequila cocktails that go well beyond the standard fare. Tequila lends itself particularly well to summer drinks, but Jacques' recipes will hit the spot any time of the year.
Jacques' Take on Tequila
LoveToKnow (LTK): Jacques, let's start out by talking about summer cocktails with tequila. Which ingredients should people keep on hand to whip up summer inspired drinks?
Jacques Bezuidenhout (JB): When I think of summer drinks, I think of refreshing drinks using spirits that are bright and fresh seasonal ingredients. As far as spirits go, I would choose blanco (white) or reposado (aged) tequila, gin, silver rum and vodka. During the summer, hunt your local produce markets for fresh seasonal ingredients. It is also handy to have some liqueurs ready like Cointreau, St. Germain Elderflower liqueur or Canton Ginger Liqueur.
LTK: When it comes to tequila, most people think of two things: shots and Margaritas. How versatile is this spirit? Are there any flavors that are no-nos when it comes to mixing them tequila?
JB: That's why I love tequila because it is very versatile. When you start mixing with tequila, you quickly learn that it is very versatile and you can go in many different directions, depending on if you use blanco, reposado or anejo (ultra-aged). It is also a spirit that works well with other liqueurs as well as fortified wines like sherries or port.
LTK: What should people look for when they are choosing a tequila? What makes Tequila Partida unique?
JB: I always recommend to taste and see what you like. Either go out and buy a handful of mini bottles or go to a bar with a great selection of tequila and taste through them. They should look for a tequila that has lively agave notes with spice, character and balance.
Look out for tequilas that are overly sweet, which means they may have added sweetener to compensate for bad distillation. Partida is great because they don't add anything. It's a natural process, and Partida achieves that great balance of agave and the other valley tequila style nuances.
Making Tequila Cocktails
LTK: Can you share a few of your favorite recipes for cocktails with tequila?
JB: Sure, here are three for you to try.
Partida Summer Cup
Ingredients
1 1/2 ounces Partida Blanco
3/4 ounce Pimms
1/4 ounce lime juice
Ginger Beer
Summer Garnish: Sliced Cucumber, Sliced Strawberries, Mint, Sliced Orange
Directions
Breakfast Margarita
Ingredients
1 3/4 ounces Partida Blanco Tequila
3/4 ounce fresh lime juice
3/4 ounce Cointreau
2 bar spoons orange marmalade
1/4 ounce Partida Agave nectar (Cut 50/50 with water)
Garnish: Orange slice
Directions
Shake all ingredients with ice and strain over fresh ice into a rocks glass.
Paloma - Classic Cocktail
Not my recipe, but great for summer!
Ingredients
2 ounces Partida Reposado
Squirt Soda
Lime wedge squeezed into drink
Pinch of Salt
Directions
Build ingredients in a highball glass.
Low Calorie Tequila Cocktails
LTK: A lot of people are trying to watch their waistlines these days, and cutting calories in drinks seems to be a growing trend. Can you share a few tips for creating low calorie tequila cocktails?
JB: Most of the calories in cocktails come through the sweeteners or liqueurs used in the recipes. If you use fresh-squeezed juices, you don't normally need a lot of sweetness to balance that out. So, use sweeteners like organic agave nectar. Always choose fresh juices and quality liqueurs if you are going to use them.
Keeping Up with Jacques
LTK: You're an award winning bartender and mixologist. Where can we sample your wares? Do you have a website/social networking profile we can use to keep up with your new cocktail developments?
JB: I also do a lot of work for Kimpton Hotels on a national level, so some of their bars feature my drinks.
More Tequila Cocktail Recipes
LoveToKnow would like to thank Jacques Bezuidenhout for sharing his time and talents. For more on making tequila cocktails, visit LoveToKnow's Tequila Drink Recipes slideshow.