Harry Potter Butterbeer Recipe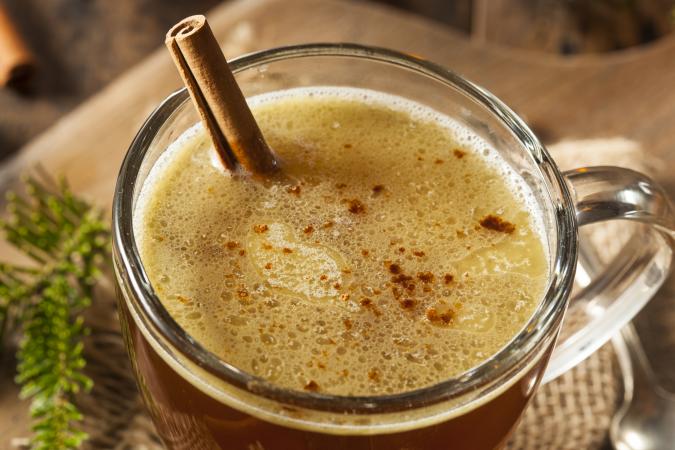 Ingredients for Harry Potter Butterbeer Recipe
Butterbeer is a popular beverage found in the Harry Potter series, something the Hogwarts students enjoy when out and about with friends. This recipe includes both alcoholic and non-alcoholic versions.
Yield: 4 drinks
1/4 cup butter (1 stick)
1 cup dark brown sugar
1/2 cup heavy cream
1/4 teaspoon freshly grated nutmeg plus extra for garnish
2 (22-ounce) bottles of pumpkin ale, amber ale, hard cider, or cream soda
4 cinnamon sticks
Instructions
In a medium saucepan, melt the butter and brown sugar together, stirring frequently.
Stir in the heavy cream and the nutmeg until well combined. Remove from the heat and allow to cool to room temperature.
Divide the cream, brown sugar, and butter mixture among four large mugs or glasses.
Fill each with the ale, cider, or cream soda. Stir to mix well.
Top with a grating of fresh nutmeg and a cinnamon stick for garnish.
Add Some Magic
You can garnish with a cinnamon stick and nutmeg, as mentioned in the recipe, or you can sprinkle it with edible gold or silver sprinkles to give it a little bit of extra magic.