Olympic Celebration Cocktails
The Olympics are only held every two years, so hosting a party with some fabulous Olympic-inspired cocktails is a great way to celebrate this global sporting event. A few great themed drinks can take your Olympic viewing party from bronze to gold in a splash.
Cocktails for the Olympics
Calhoun & Company Communications has provided several fabulous cocktail recipes perfect for sipping while you watch your favorite event. Each recipe makes a single drink unless otherwise noted.
Camarena Olympic Torch
Ingredients
1 ounce Camarena Reposado Tequila
2 dashes classic bitters
1/2 ounce spiced orange syrup
2 ounces Brut Champagne
1/2 ounce lime juice
Orange twist, optional
Instructions
Mix the tequila, bitters, syrup, and lime juice over ice in a cocktail shaker.
Shake.
Strain the mixture into a Champagne glass with the Champagne.
Top with an orange twist, if desired.
Spiced Orange Syrup Directions
Zest of 1 orange
10 to 12 whole cloves
1 heaping tablespoon whole allspice
3/4 cup water
1 1/2 cup cane sugar
Heat all the ingredients in a saucepan over medium heat. When the sugar dissolves, strain the mixture. The strained mixture is the syrup; the rest is waste.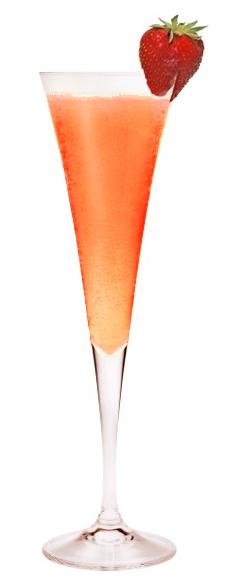 Star Spangled Sparkler
Ingredients
Instructions
Fill a cocktail shaker with ice.
Add vodka and cassis and shake.
Pour mixture into a Champagne glass and top with the Champagne or sparkling wine.
Top with a strawberry for garnish, if desired.
World Record Splash
Ingredients
Instructions
Combine all the ingredients in a stemless wine glass, except for the soda.
Add several cubes of ice and pour soda over the mixture. Stir.
Place a lime wedge on the rim of the glass, if desired.
All Around Champion
This is a perfect tequila recipe for a group get-together. It serves five.
Ingredients
10 ounces rosemary-infused Camarena Silver Tequila
1 pint of lemon sherbet
4 ounces lime juice
Rosemary sprig, optional
Instructions
Place all ingredients into a blender with ice.
Blend until it reaches your desired consistency.
Pour into glasses and add a sprig of rosemary to the top, if desired.
Rosemary-infused Camarena Silver Tequila Directions
Add several sprigs of fresh rosemary into a 750 ml bottle of Camarena Silver Tequila.
Let the rosemary infuse the tequila for 24 to 48 hours.
Before using, remove the sprigs.
Red White and Blue Drink Ideas
A patriotic drink can show your support for Team USA. Add one of these great red, white, and blue drinks to your Olympic celebration!
In addition to the great cocktails above, don't forget to serve some alcohol free cocktails for the designated drivers or those who do not wish to imbibe. Provide some mixers for guests to create their own, or mix up a large batch of non alcoholic punch for everyone.
Sip While Supporting Team USA
An Olympics viewing party is great fun for everyone. Sip a few cocktails and relax as you watch the Olympic athletes bring glory to the United States!